Metaformers prepares care packages to support our heroes.
On July 27, 2019 Metaformer volunteers came together at our corporate Reston, Virginia office to put together care packages for troops. Packaging canned and dry goods in individually decorated boxes with a message of encouragement. #Metaformers #civicrush #carepackage #ustroops #restonvirginia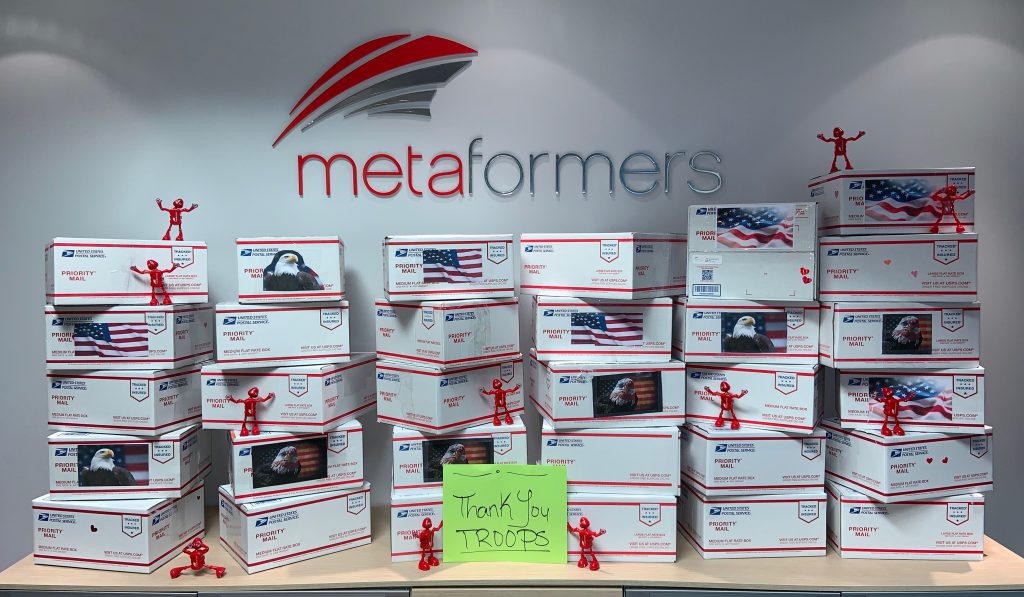 ---
Animando la morale de las tropas. Metaformers prepara cajas de comida para nuestros héroes.
En julio 27, 2019 voluntarios de Metaformers se citaron en la oficina central en Reston, Virginia para empacar cajas de comida para las tropas. Empacando comida en lata y seca en cajas individualmente decoradas con mensajes de ánimo. #Metaformers #civicrush #cajasdeánimo #tropasamericanas #restonvirginia